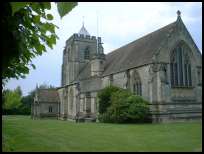 Danehill in East Sussex lies on the East Grinstead to Lewes road about 8 miles from East Grinstead . The first written evidence of the village comes from 1265 and the first permanent houses from 1400.

By 1660 the Red Lion inn became a stopping point for travellers between London and Lewes. The road through Danehill became a turnpike in 1752, and the quality of the road improved from the slow sticky sussex clay, due to the funding provided by travellers. The roads in turn encouraged wealthy people to move into the area, and John Baker Holroyd moved into Sheffield Park in 1769, he was later to become the First Lord Sheffield. This road was one of the main routes from Brighton to London , until 1780 when the now A23 was built which took the traffic away from the village.

The present church was consecrated in 1893 so is fairly modern and replaced a chapel built in 1823 .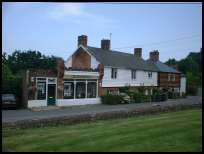 Danehill in East Sussex lies on top of one of the inland hills in sussex, and has views of sussex all round.

The Bluebell line at nearby Sheffield Park together with the gardens are worth a visit.
The village is small with only a few local services.

The main shopping centre is at East Grinstead about 8 miles north or Haywards Heath about 8 miles south west.

Trains run from both of the towns above with services into South London.
Danehill is shown as the red symbol on the map.

Nearby Villages
(click on symbol to see the village page)

| | | | | | |
| --- | --- | --- | --- | --- | --- |
| Village= | | Town= | | Recorded in Domesday= | |

Buxted
(The first Iron Cannon in England)
6.52 miles
Chelwood Gate
The Forest entrance and President Kennedy
1.57 miles
Colemans Hatch
(Church on the edge of the forest)
4.83 miles
Fairwarp
(Charcoal and the Army)
4.15 miles
Fletching
(Simon de Montfort and Jack Cade)

3.10 miles
Maresfield
(Soldiers and Iron)
4.54 miles
Newick
(Killer Cricket and Dirk Bogarde)
3.96 miles
Nutley
(Edward III and the Post Mill)

2.45 miles
Piltdown
(The Piltdown Man hoax)
4.48 miles
Sheffield Park
(Capability Brown and the Bluebell Line)
1.94 miles