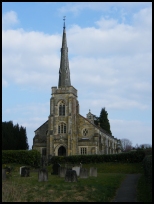 Hadlow Down in East Sussex is a very small village lying on a ridge between Cross in Hand and Buxted on the main A272 road from Heathfield to Uckfield .

It was a rural farming community with the centres of population lying either side of the main road, and until the Wealden Iron Industry was a quiet and secluded spot.

The cannon making industry in the Weald started at a furnace on the stream at Hoggets Farm lying to the north between Buxted and Hadlow Down .

The first cannon cast in east sussex was in 1543 at the furnace by Ralf Hogge(Huggett), and is immortalised by a small rhyme.

Master Huggett and his man John
they did cast the first cannon.

John was in fact a French cannon making expert whose name was Peter Baude and it is believed that his family were buried at Wartling on the Pevensey Marshes.

Hadlow Down lies between Blackboys and the farm and it is likely that many of the charcoal burners providing fuel for the furnaces came from the two villages .

When the iron industry in the south east collapsed in the early 1800's the village reverted to its rural roots, and is now a farming area.

The first chapel for the village was erected in 1836, with a gift of land from from the Earl De La Warr, and a contribution of £100 from the then Prime Minister Lord Liverpool who lived in nearby Buxted Park.

The building was rebuilt and extended just before the First World War .