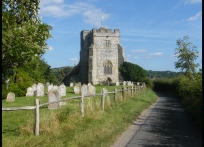 Hamsey in East Sussex lies on an island in the middle of the Ouse valley, but during the period of the Black Death the island was abandoned and the population moved across the valley to the south west to Offham which is just on the edge of the downs.

The island was a major Saxon town and port, where at least once during his reign King Ethelstan (925-940) held his court . It would seem likely that the river was navigable up to Hamsey, and that the small island would have been a fortified area surrounded by fresh water, fish and fertile farmland.

The village remained in the valley until 1348 when the Black Death forced the inhabitants to move away from the church as did a number of other villages in the area. The island remained abandoned or very sparsely populated until this day, the only remaining resident is the church.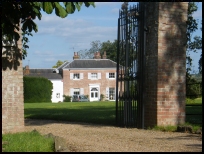 The old church at Hamsey in East Sussex is found by travelling down a narrow track across the Ouse valley, then up a small but steep hill to the church. The view from the church is very pretty, with the valley all round it has the feel of ancient centuries.

Hamsey Manor is across the valley from the church but is very attractive.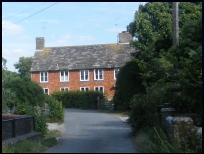 Hamsey in East Sussex has no services, but Offham on the main Lewes to East Grinstead road has a few.

The nearest trains run from Lewes about 3 miles to the south, and this is where the nearest major shopping centre is.

The church has a few services - May - Sept - Sunday Evensong, and at Christmas a very popular Nine Lessons and Carols. It is a functioning church with a graveyard which is still open.
Hamsey is shown as the red symbol on the map.

Nearby Villages
(click on symbol to see the village page)

| | | | | | |
| --- | --- | --- | --- | --- | --- |
| Village= | | Town= | | Recorded in Domesday= | |

Barcombe
(Village in three places)

1.50 miles
Beddingham
(At the base of Mount Caburn)

3.71 miles
Glynde
(Home of English Opera)
3.84 miles
Halland
(Ancient Slaughter)
6.41 miles
Isfield
(Simon de Montfort and the Lavender Line)
3.93 miles
Laughton
(Knight captures King of France)

5.93 miles
Ringmer
(Poor Roads and riots)
2.43 miles
Ripe
(Earl Harolds estate)

6.56 miles
Selmeston
(Tomb to store the Contraband)

7.33 miles
Firle
(Home of the Greengage)
5.21 miles