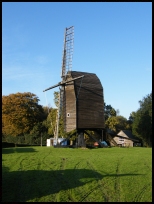 Nutley in East Sussex lies on the A22 London to Eastbourne main road. A chapel was built here after the Norman invasion , by Richard de Aquila one of William the Conquerors men. He granted 60 acres of land on the Ashdown Forest near Wych Cross to the chapel . The chapel was attached to the church at Maresfield .

In 1372 the Chapel of Notlye and its land was given by Edward III to his son John of Gaunt , both of whom were frequent visitors to Ashdown Forest for the hunting (see Forest Row and Colemans Hatch ).

The people of the area provided goods from the Forest, and generally lived in wooden shelters. There was a proportion of poachers , smugglers and Horse thieves within the area.

1721 brought excitement to the village when Gabriel Tomkins the leader of the Mayfield Gang was arrested in the village after being chased from Burwash.

The current church was completed and consecrated in 1847 , when the parish became independant from Maresfield .

In the First and Second World Wars , Canadian troops were billetted near the village. During the Second World War a Wellington bomber returning from a raid over Germany crashed nearby killing the crew.

And in 1944 a stick of bombs from a German plane landed in the village 1944 causing a small amount of damage.

A post mill is located on the hill north of the village. The mill was thought to have been brought from Goudhurst around 1840 and ceased to grind corn in 1908. It was left to decay until 1975 when the Uckfield and District Preservation Society renovated the mill, which was completed in 1981.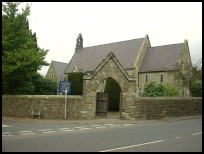 Nutley in East Sussex is a small village within the Ashdown Forest, and has surrounding it the full stark beauty of the Forest, which can be accessed all around.

The Post Mill which has been restored by the Uckfield and District Preservation Society is well worth a visit, although you will need to visit their web site to find the opening times.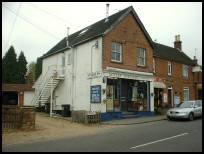 Nutley in East Sussex is a small village with the usual small village services, small shops, public houses and a church.

The nearest main shopping centre is at Uckfield about 4 miles to the south east, or East Grinstead about 6 miles to the north west.
Nutley is shown as the red symbol on the map.

Nearby Villages
(click on symbol to see the village page)

| | | | | | |
| --- | --- | --- | --- | --- | --- |
| Village= | | Town= | | Recorded in Domesday= | |

Buxted
(The first Iron Cannon in England)
4.47 miles
Chelwood Gate
The Forest entrance and President Kennedy
1.76 miles
Colemans Hatch
(Church on the edge of the forest)
3.78 miles
Crowborough
(The home of Sir Arthur Conan Doyle)
5.25 miles
Fairwarp
(Charcoal and the Army)
1.81 miles
Fletching
(Simon de Montfort and Jack Cade)

2.88 miles
Hadlow Down
(Wealden Cannons and Charcoal)
6.16 miles
Maresfield
(Soldiers and Iron)
2.78 miles
Newick
(Killer Cricket and Dirk Bogarde)
4.29 miles
Piltdown
(The Piltdown Man hoax)
3.76 miles
Sheffield Park
(Capability Brown and the Bluebell Line)
2.73 miles