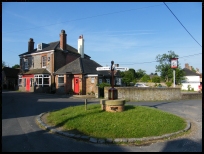 Ripe in East Sussex is one of those villages that seems to be from a fargone era, it lies between the A27 Eastbourne to Brighton road and the Hailsham to Lewes roads. It has had quite a number of names Alchitone , Achiltone , Achintone , Echentone finally Ripe .

Before 1066 it was owned by Earl Harold, later to become King Harold who was killed at the Battle of Hastings in 1066. The Domesday book mentions the manors or Rype and Echentone which were owned by Richard de Aquila . The church was taxed by Pope Nicholas IV in 1291.

Down the ages the village seems to have been and has remained a farming community.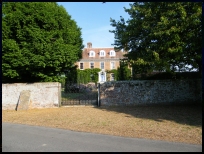 Ripe in East Sussex lies on the flat lands north of the Downs, and these high hills can be seen from all around.

The village is quite pretty with many old buildings, and all around are rambles and walks.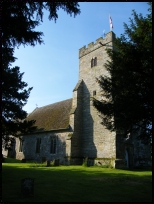 Ripe in East Sussex has a few local services, but there is no public transport.

The nearest shops are at Lewes about 7 miles to the west, or Eastbourne about 7 miles east.

Trains can be caught from Berwick station a few miles south east.
Ripe is shown as the red symbol on the map.

Nearby Villages
(click on symbol to see the village page)

| | | | | | |
| --- | --- | --- | --- | --- | --- |
| Village= | | Town= | | Recorded in Domesday= | |

Alciston
(Fifty thousand tiles on the Barn)

2.85 miles
Arlington
(Peaceful Saxon Village)

2.73 miles
Barcombe
(Village in three places)

6.25 miles
Beddingham
(At the base of Mount Caburn)

4.19 miles
Berwick
(Sharpen your arrows on the Church)

3.26 miles
Chalvington
(The miniature church)

0.82 miles
Chiddingly
(Walking on Cheese ??)

3.39 miles
East Hoathly
(Another Sussex Cannibal?)
3.96 miles
Folkington
(Teasles and Badgers)

4.88 miles
Glynde
(Home of English Opera)
3.34 miles
Hailsham
(Ropes and Napoleon)

4.92 miles
Hellingly
(Only remaining Ciric in Sussex)
4.70 miles
Laughton
(Knight captures King of France)

1.97 miles
Polegate
(Fine old Tower Mill)
5.47 miles
Ringmer
(Poor Roads and riots)
4.18 miles
Selmeston
(Tomb to store the Contraband)

1.86 miles
Tarring Neville
(The Chest from the Spanish Armarda)
5.74 miles
Wilmington
(The Long Man)

4.22 miles
Firle
(Home of the Greengage)
3.04 miles