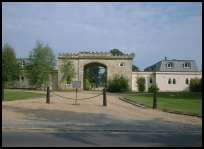 Sheffield Park in East Sussex lies on the East Grinstead to Lewes road, the name and village were created by Lord Sheffield.

In 1769 John Baker Holroyd bought and moved moved into the large estate , which after he become the First Lord Sheffield was renamed Sheffield Park .

The Park was created by John , who employed Capability Brown and Humphrey Repton to design the gardens and estate.

In 1790 the Upper Ouse Navigation Trustees were created to provide the Ouse valley with a navigable water route to transport goods by barge to and from the coast. About 1880 the waterway was superceeded by the railway line and fell into decline.

The author Edward Gibbons who wrote 'The Decline and Fall of the Roman Empire' would stay with the Sheffield family on a regular basis, and when he died was buried in nearby Fletching church in 1794.

In 1876 the Lewes and East Grinstead Railway was formed, to provide the Sheffield family and their guests with transport to and from the estate.

It was originally called Fletching station, but renamed due to Lord Sheffield's insistence. The line was closed during in 1956 and taken over by the Bluebell Railway Preservation Society who now run steam trains from Sheffield Park to Horsted Keynes , with plans to extend to East Grinstead .

In 1898 Albert Turner came to the area to set up a sawmill on the river Ouse, after damming the Ouse and trying out the mills he found that there was not enough power to run the mill, and so set up a steam engine to provide the horsepower, the mill still exists.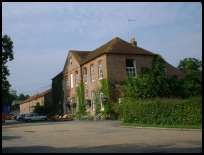 Sheffield Park in East Sussex is owned by the National Trust , and is open to the public to view the estate.

The Bluebell Line provides a glimpse at early 20th century life with the steam trains running to Horsted Keynes .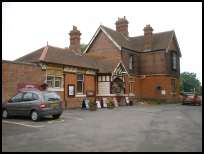 The nearest village is Fletching at the other end of Sheffield Park in East Sussex .

The nearest main shops are at East Grinstead about 10 miles to the north , Lewes about 10 miles south or Haywards Heath about 5 miles west.
Sheffield Park is shown as the red symbol on the map.

Nearby Villages
(click on symbol to see the village page)

| | | | | | |
| --- | --- | --- | --- | --- | --- |
| Village= | | Town= | | Recorded in Domesday= | |

Blackboys
(Charcoal and Soot)
6.83 miles
Buxted
(The first Iron Cannon in England)
5.44 miles
Chelwood Gate
The Forest entrance and President Kennedy
3.07 miles
Fairwarp
(Charcoal and the Army)
3.74 miles
Fletching
(Simon de Montfort and Jack Cade)

1.32 miles
Framfield
(380 years without a church tower)
5.86 miles
Maresfield
(Soldiers and Iron)
3.41 miles
Newick
(Killer Cricket and Dirk Bogarde)
2.03 miles
Nutley
(Edward III and the Post Mill)

2.73 miles
Piltdown
(The Piltdown Man hoax)
2.71 miles
Uckfield
(Traction Engine destroys bridge)
4.58 miles