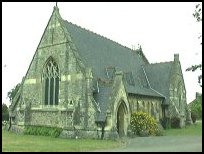 Coxheath in Kent is a long village straggling along the Boughton Monchelsea to Yalding road. Until the 1700's the heath was a deserted tract of land which was the haunt of highwaymen.

The deserted heath remained that way until in 1756, twelve thousand Hanoverian and Hessian soldiers were encamped on the heath. This large influx of foreign soldiers caused bad feelings within the local area.

Again in 1778 a further fifteen thousand English troops were camped at Coxheath. They were awaiting shipment to the Americas to subdue the colonies who were revolting. On 18th September a mock Battle was held on Barming Heath with the Grenadiers, Light Infantry and Dragoons involved. On 6th October a dual was held between two officers in a field near Loose , with one of the officers being seriously injured. George III reviewed the troops on the 3rd November in the village.

Another dual took place in 1779, when a Captain charged a Lieutenant with mutiny, the unlucky Captain was killed.

1797 saw the troops in the village consisting of units serving in India.

With the threat of invasion from the French under Napoleon in the early 1800's, a beacon was erected on the hill at Coxheath, this was one of many which were designed to give warning of impending invasion. Troops were encamped on the heath, ten thousand of whom were there in 1804 when the Duke of York reviewed them.

In June 1814 the army camp was closed by Act of Parliament.

The village which grew up to service the army camp is now a residential and farming area that acts as a satellite village to the County Town of Maidstone .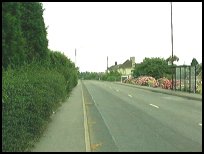 Coxheath in Kent is a long village straggling along the Boughton Monchelsea to Yalding road. To the north across the valley are the outskirts of Maidstone, and further in the distance the North Downs. To the south of the village off the main road you can see the rich farmland of the Weald.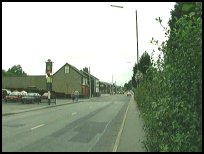 Coxheath in Kent is a small village with only a few local shops and pubs.

The nearest trains can be caught at Maidstone about 4 miles north east, or the branch line at Yalding or East Farleigh about 2 miles away to the west and north respectively.

The main shopping centre is at Maidstone , with a wide range of shops and supermarkets.
Coxheath is shown as the red symbol on the map.

Nearby Villages
(click on symbol to see the village page)

| | | | | | |
| --- | --- | --- | --- | --- | --- |
| Village= | | Town= | | Recorded in Domesday= | |

Boughton Monchelsea
(Miraculous vision)
1.64 miles
East Peckham
(Centre of the Hop Industry)
4.92 miles
Linton
(Cavalier loses House)

0.96 miles
Mereworth
(The First Victoria Cross)

5.26 miles
Paddock Wood
(Railway brings prosperity)
5.96 miles
Sutton Valence
(seized from Simon de Montfort)
4.59 miles
Yalding
(longest medieval bridge in Kent)

2.86 miles