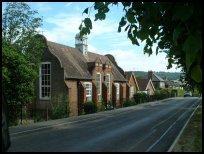 Sevenoaks Weald in Kent is a fairly modern village, although farming has been carried out throughout the ages.

A chapel was completed in 1821 where the current church of St George is located, only 3 years after the First Church Building Act was passed in parliament. This was intended to provide churches for the increasing population created by the industrialisation of the country and its increasing wealth.

The chapel had the addition of a tower made during the late 1930's, this was reduced in height by 20ft and strengthened in 1896 as the method of construction and materials used during its initial construction were very poor.

The mid 1800's brought the railway, and the construction of the Sevenoaks tunnel, which provided local employment and loss of life. This in turn made Sevenoaks a major centre of population, and attracted workers from around the area such as Sevenoaks Weald .

When Harold Nicholson and Vita Sackville-West ( famed for the gardens at Sissinghurst )were married they lived at Long Barn in the village.

Nowadays the majority of the village population are commuters, working either in Sevenoaks, or more likely in the Financial centre of the City of London .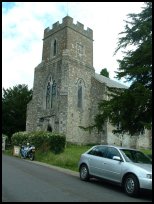 Sevenoaks Weald in Kent is build just below the steep hills that separate the flat farmland to the south and the Sevenoaks valley.

The village green is very attractive with many 19th century houses surrounding it.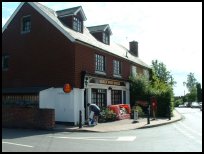 Sevenoaks Weald in Kent is a quiet village with a few local services.

The main shopping centre is at Sevenoaks about 3 miles north.

Sevenoaks is also the main centre for public transport in the area, with a regular train service into London, and to the coast at Dover and Hastings. It is also a centre for the local bus services.
Sevenoaks Weald is shown as the red symbol on the map.

Nearby Villages
(click on symbol to see the village page)

| | | | | | |
| --- | --- | --- | --- | --- | --- |
| Village= | | Town= | | Recorded in Domesday= | |

Brasted
(Doctor to King George III)

4.41 miles
Chiddingstone
(A perfect Tudor village)
4.10 miles
Chiddingstone Causeway
(Penshurst Station ??)
2.97 miles
Edenbridge
(Roman Crossing to Victorian Bridge)
6.20 miles
Hadlow
(Mays Folly - 150ft tower)

6.41 miles
Hever
(Anne Boleyn and the Castle)
5.09 miles
Sundridge
(Last Peer of England to be hanged)

3.83 miles
Westerham
(James Wolfe captures Quebec)

5.50 miles